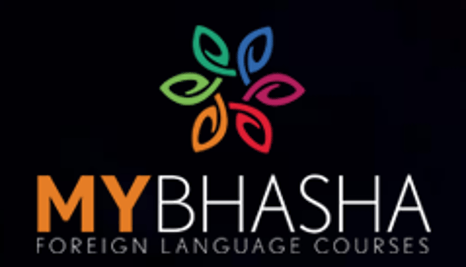 Learn a New Language with MyBhasha Learnings
Learn any of the 12 languages, Enhance Your Skills
Welcome to MyBhasha Learnings
Discover the joy of learning a new language with MyBhasha Learnings. Our courses are designed to help you become fluent in French, Japanese, English, Chinese, Arabic, Korean, Italian, Spanish, German, Russian and Thai and Hindi. Join our group or individual courses and start your language learning journey today. Call us today on 9929-51 51 51
Each language has two kinds of courses- 1. Group of Max 10 persons with a duration of 12-15 months and 2. Individual with a duration of 7-10 months. The Individual can be started within a week after registration and Group has a waiting of around 20 days after registration
Join our group courses and learn a new language alongside other enthusiastic learners. Our group courses provide a collaborative and interactive learning environment.
At MyBhasha Learnings, we believe that language learning should be accessible, engaging, and effective. Our team of experienced instructors is dedicated to providing high-quality language education to learners of all levels. With our structured courses and personalized approach, we strive to make language learning a rewarding and enjoyable experience for everyone.
Here's what our customers say
Name: Amit Srivastava
Course: Spanish Group Course
"My experience with Mybhasha Learnings has been truly remarkable. The Spanish group course was not only informative but also a lot of fun. The small class size allowed for personalized attention, and the engaging lessons kept me motivated throughout the 12 months. The instructors were skilled and patient, always encouraging us to practice and improve. Thanks to Mybhasha Learnings, I now feel confident conversing in Spanish and even planning a trip to a Spanish-speaking country!"
Name: Bharat Verma
Course: Japanese Individual Course
"Enrolling in the Japanese individual course at Mybhasha Learnings was a decision I'll never regret. The flexible start date meant I could begin right away, and the tailored curriculum ensured I learned at my own pace. The course materials were comprehensive, and my instructor was incredibly supportive. In just 10 months, I've made significant progress in my Japanese language skills. Mybhasha Learnings made learning a new language convenient and effective."
Name: Sarita Dogra
Course: Chinese Group Course
"Learning Chinese with Mybhasha Learnings was a delightful experience. The group course brought together a diverse set of learners, creating a dynamic and interactive learning environment. The curriculum was well-structured, covering both conversational skills and grammar intricacies. The course duration was just right, allowing me to steadily develop my Italian proficiency. I'm grateful to Mybhasha Learnings for helping me achieve my goal of speaking Chinese fluently."
Name: Shikha Bansal
Course: French Individual Course
"As a busy professional, I needed a language course that could fit into my demanding schedule. Mybhasha Learnings' French group course was the perfect solution. The course's flexibility allowed me to start right away, and the concise lessons made it easy to learn during short breaks. The instructor's expertise and guidance were invaluable, and within 7 months, I was surprised by how much I'd learned. I'm impressed with the efficiency of the course and the support I received throughout my language journey."